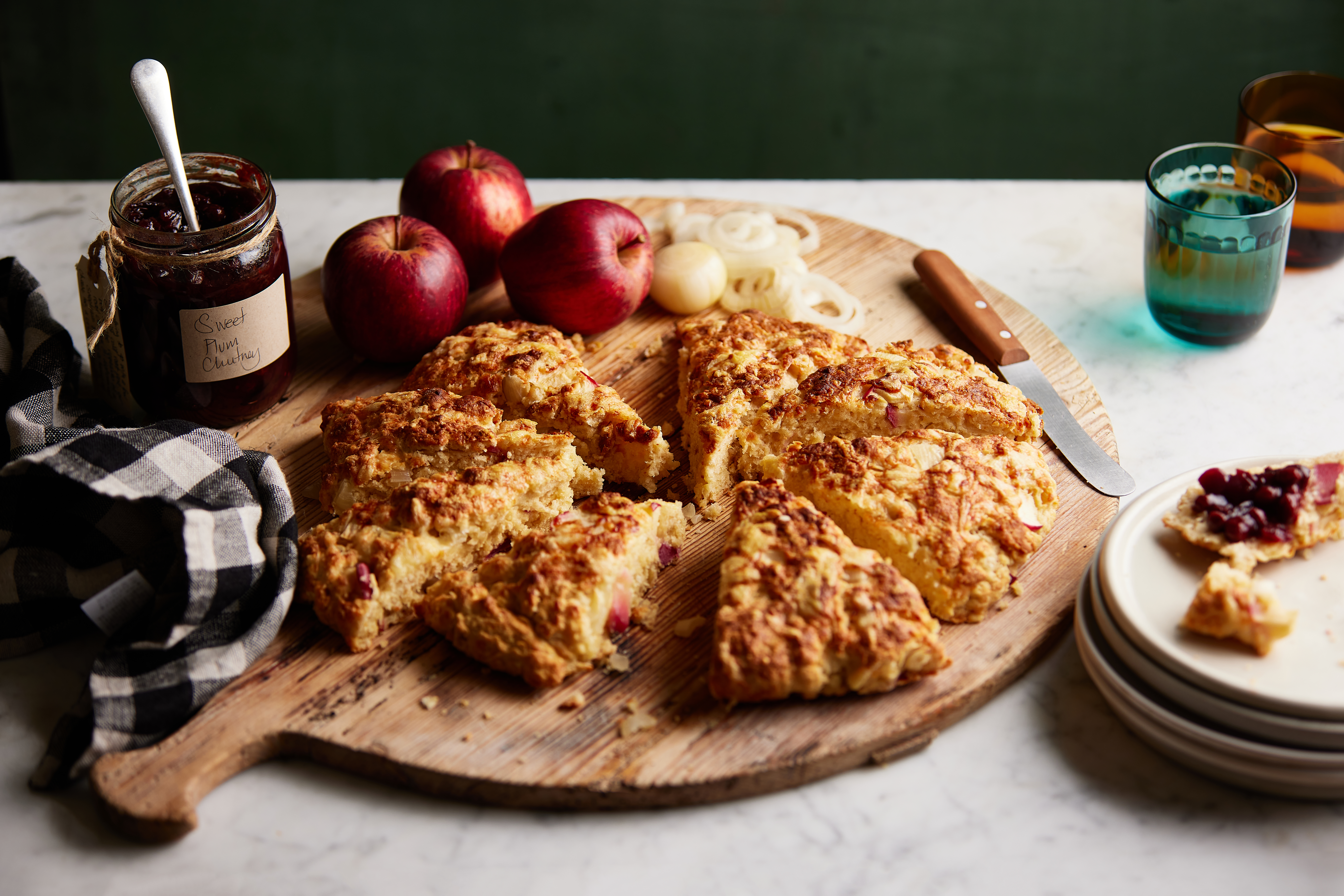 Recipe thanks to Michelle Crawford
Preheat the oven to 220C. Line a baking sheet with greaseproof paper.
Ingredients
250g white self-raising flour
200g self-raising wholewheat flour
2tsp baking powder
1 tbs mustard powder
100g cold butter, cubed
200 g mature Cheddar cheese, grated
1 Royal Gala apple, diced
4 pickled onions, roughly chopped
salt and freshly ground black pepper
1 egg, beaten
200ml milk, plus more for brushing on top
Method
Sift the flour, baking powder and mustard into a mixing bowl. Add the butter and rub in using your fingertips until the mixture resembles fine crumbs.
Stir in most of the cheese (reserving a little to top the scones), the apple, pickled onions, salt and pepper, then add the egg and enough milk to make a soft dough. Add the milk slowly as you may not need it all, or you may need a little more.
Tip onto a floured surface and gently pat into a round. About 2cm high. Put on a baking sheet and mark into 8 wedges.
Brush the tops with milk and sprinkle with the remaining grated cheese.
Bake for 15 to 20 minutes until golden brown.
Serve with a good chutney.
BACK TO RECIPES